Direct-to-Consumer Sales Shift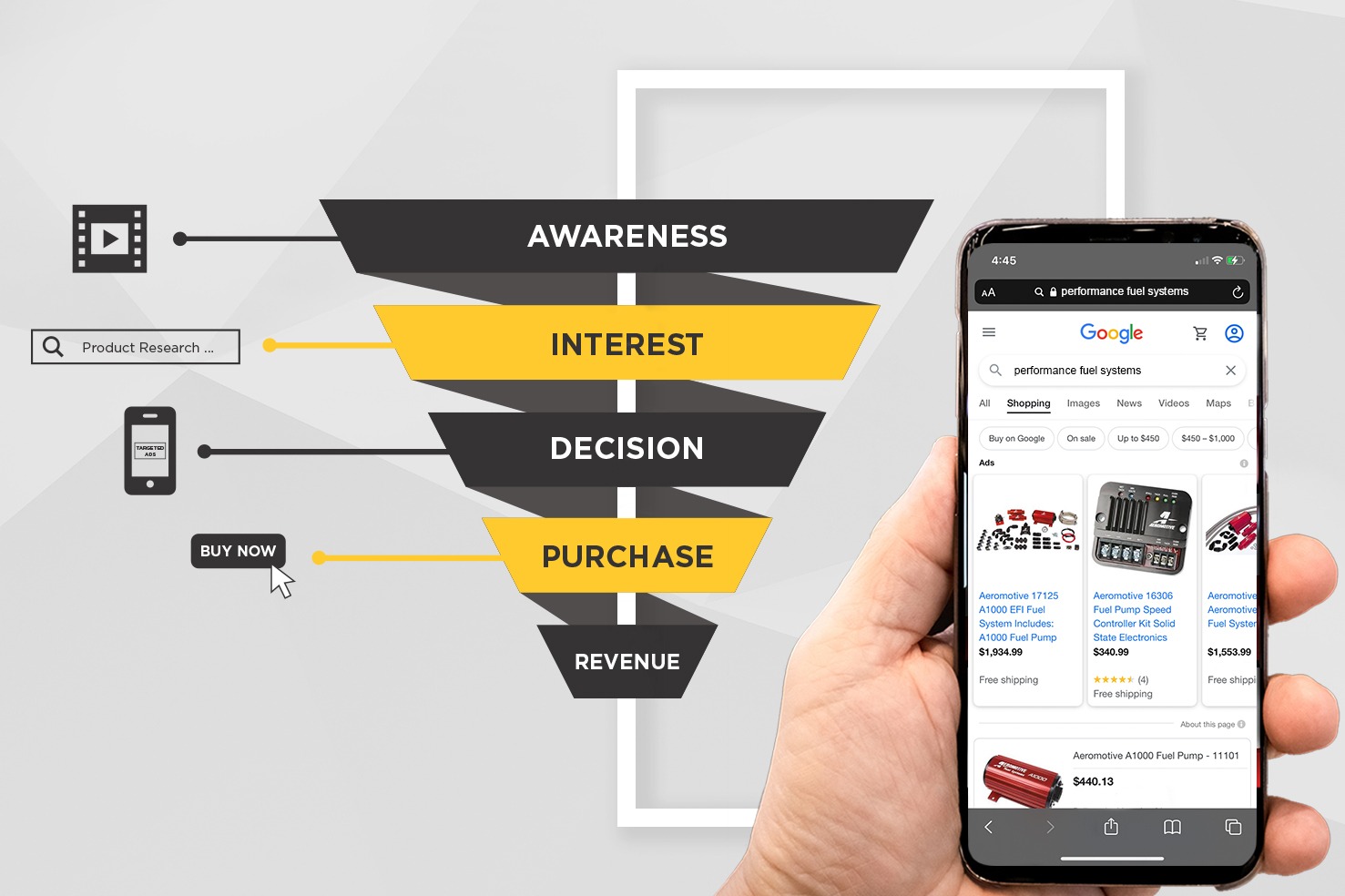 Aeromotive, an automotive performance fuel system brand partnered with Kahn Media with the specific goal in mind to grow direct-to-consumer sales through existing online channels.
Digital Marketing
Public Relations
Social Media
Creative
Grow Direct-to-Consumer
Sales
Before working with Kahn Media, Aeromotive had done minimal pay-per-click advertising; most sales were coming from their distribution network.
Kahn Media's digital marketing team analyzed Aeromotive's core customer demographics and top conversion paths. Using that data, Kahn Media identified five primary segments as the focus of the new paid marketing efforts.
Kahn Media's digital marketing team then built separate digital sales funnels to address each of these five segments. Incorporating campaigns across Facebook, Instagram, YouTube and Amazon, each funnel contained content and messaging specific to that vertical; the ads served were highly relevant and interaction rate was improved.
The Kahn Media team also evaluated the brand's website to identify improvements. Working with a development company, the purchase process was streamlined.
A social media, PR and influencer marketing strategy was incorporated alongside the digital advertising campaigns to help increase awareness in the Aeromotive brand. The multi-pronged approach created more online interest, which could then be captured through the newly created digital advertising funnels and turned into sales.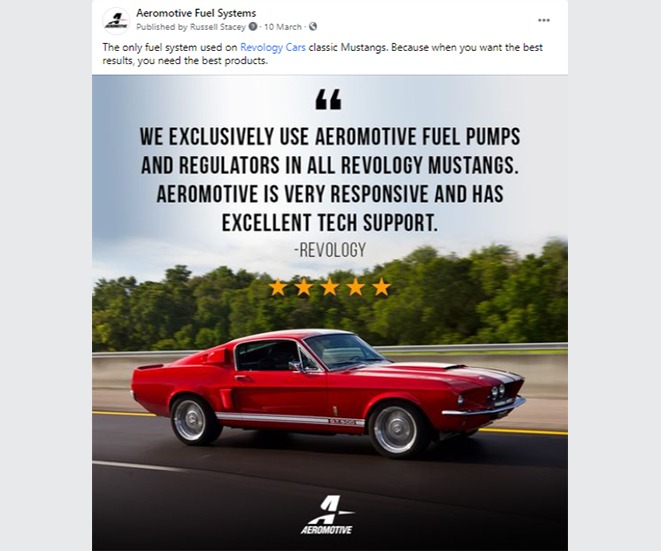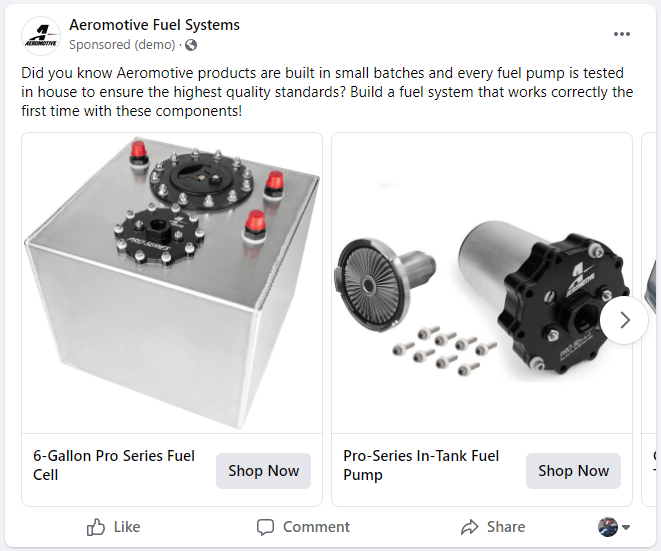 Utilizing content available while
outlining content to be created
Connecting with RUF enthusiasts
and their stories

International interactions,
travel, and documentation
Aeromotive Inc. is a true high-performance aftermarket manufacturer specializing in fuel-delivery and fuel-system components for off-road, late-model and muscle cars, street rod, drag racing, tuner, sports car, marine and powersports. Utilizing aerospace tolerances and procedures, three generations of track experience and a meticulous approach to engineering, Aeromotive Fuel Systems offers the pinnacle of performance fuel delivery. www.aeromotiveInc.com.
Ready to rev your brand engine?