---
For months, we've been shouting from the rooftops that companies need to sell directly to customers if they are to be in control of their destiny. We've made our case with digital marketing case studies with high ROI. We've published our KM 101 series on how to use social media to drive sales. And we've written a detailed, step-by-step playbook for executing a successful direct-to-consumer (D2C) sales strategy.
But don't just take our word for it. Results from the BrandZ Top 75 Most Valuable Global Retail Brands 2020 report make it crystal clear — the top two most valuable global retail brands are e-commerce companies: Amazon and Alibaba. Together, these two brands were worth more than $568 billion as of mid-April 2020, and you can see their size relative to other fast-growing brands in the graphic above from Visual Capitalist.
Another seven e-commerce platforms are also among the 75 most valuable global retail brands: JD.com (#13), Ebay (#21), Pinduoduo (#26), Flipkart (#51), Zozotown (#52), Suning.com (#58) and Zalando (#62). If some of these names aren't familiar, it's because they are e-commerce providers in China, India and elsewhere in Asia and Europe.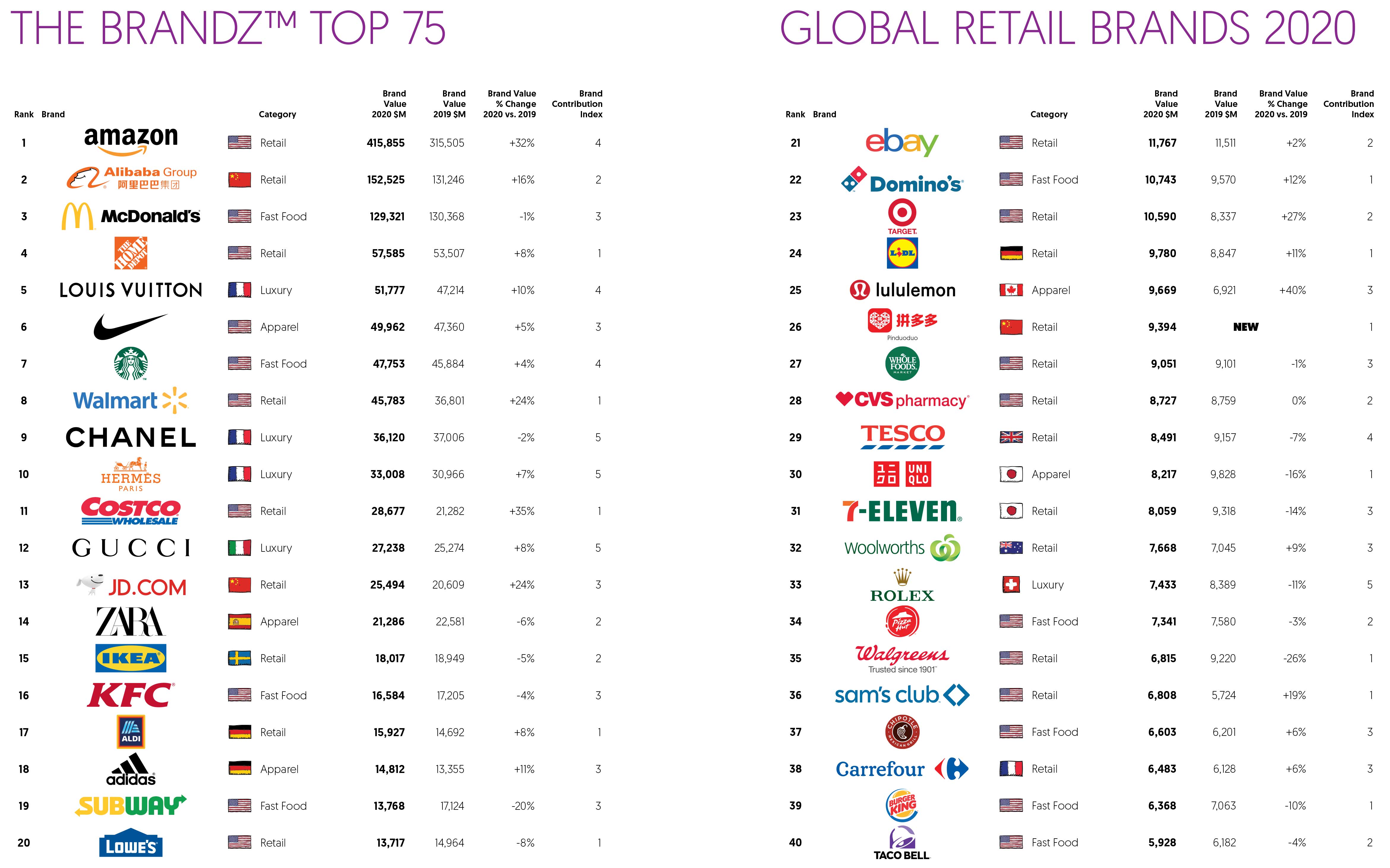 And if you count "brick and click" brands that combine brick-and-mortar stores with e-commerce, another 19 brands show up on the top 75 list: Walmart (#8), IKEA (#16), Lowe's (#20), Target (#23), Lululemon (#25), CVS (#28), Walgreens (#35), T.J. Maxx (#41), Kroger (#44), H&M (#50), Publix (#53), Ulta Beauty (#55), Best Buy (#59), Lider (#61), AEON (#64), Next (#65), Asda (#66), Under Armour (#71) and The North Face (#73).
Out of 75 global retail brands ranked, 28 of them are major players in e-commerce. And other brands on the list are making major investments in e-commerce.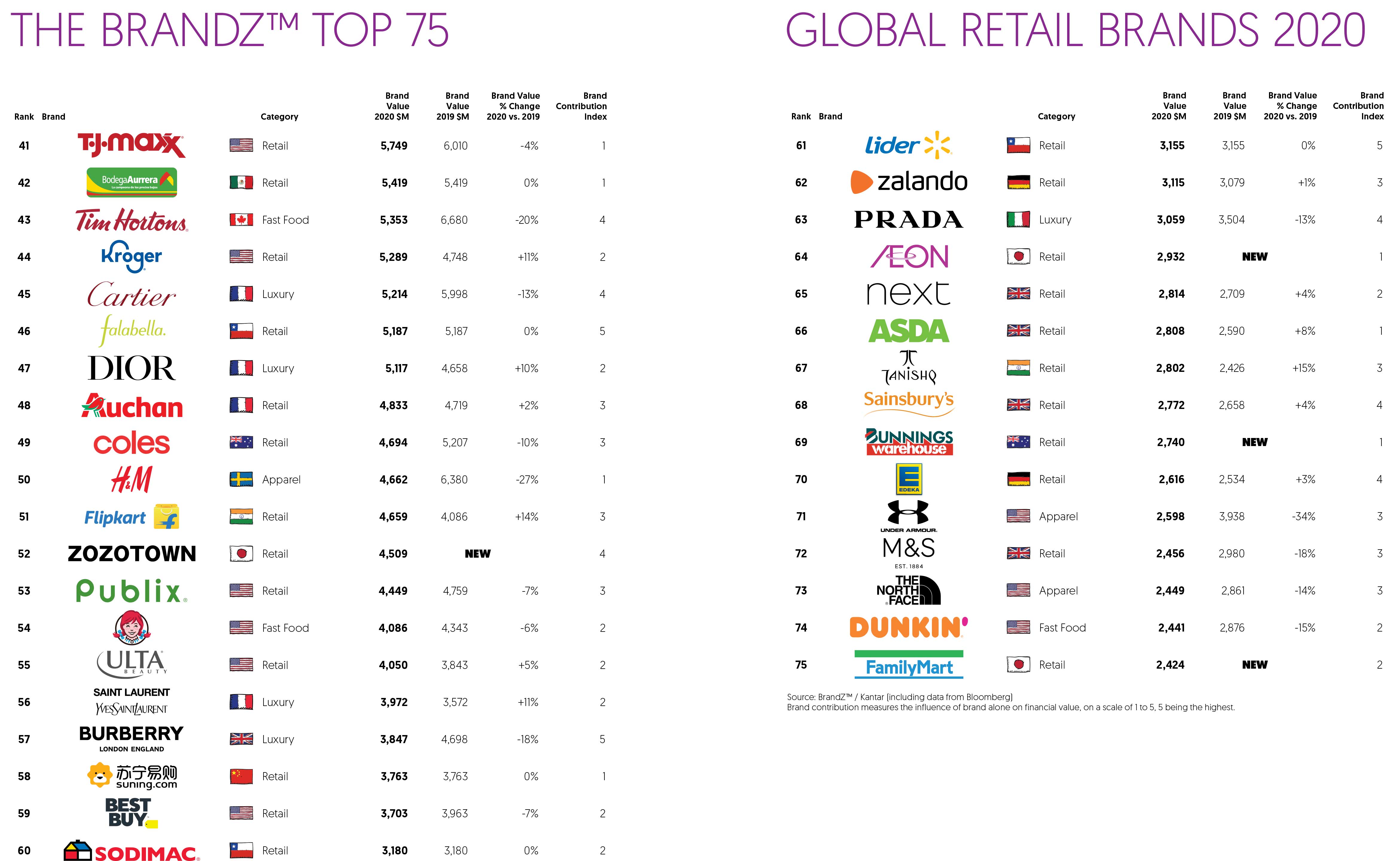 What customers want — what many of them now demand — is convenience. They want to buy what they want when they want it, and they want to do so from their mobile device or computer. Customers want to shop for it, pay for it (and get a good deal) and have it delivered right to their door with free shipping.
If you can provide that for customers, and if you have an end-to-end direct-to-consumer sales strategy in place to move leads through the sales funnel, then your company can weather any storm.
Soon after the COVID-19 pandemic hit the U.S., retail sales dropped 14.7% in April — the largest monthly decline on record. But Amazon saw its first-quarter revenue increase by 26%, fueled in part by panic buying. Throughout the lockdowns, with customers stuck at home, several of Kahn Media's clients with solid digital marketing programs and robust D2C sales strategies saw their sales increase.
Direct-to-consumer sales is the present and the future. With a wide variety of e-commerce and fulfillment options available, as well as our playbook for how to implement a winning D2C sales strategy using the sales funnel, PR, digital marketing, email marketing and customer service, there's no excuse for not putting yourself in the driver's seat.
If you need help, send a message to Help@KahnMedia.com to schedule a free consultation.